Spearheaded by Airbus and the State of Alabama,
Flight Works Alabama
is a comprehensive aerospace exhibition and education center, now open in Mobile.
Flight Works Alabama's 15,000 square foot facility houses over 40 hands-on exhibits, a classroom, workshop, fabrication room, drone aviary, and more!
Though Flight Works Alabama will be the starting point for tours of the Airbus A320 Manufacturing Facility, the education center will provide the opportunity to tell an aviation story beyond Airbus.
At Flight Works Alabama, you can:
There are problems to solve and discoveries to be made, so when you are given the opportunity to learn, take it.
There will be someone who develops the solution or makes the discovery, and there is no reason that someone cannot be you.
-Gov. Kay Ivey, State of Alabama
What Airbus and other companies in our industry need to be successful in the future is a skilled, knowledgeable workforce that is ready for the future.
Flight Works Alabama will help us create that workforce in an interesting, creative way.
-Jeff Knittel, Chairman and CEO, Airbus Americas Inc.
Flight Works Alabama is made possible through the support of our sponsors and partners: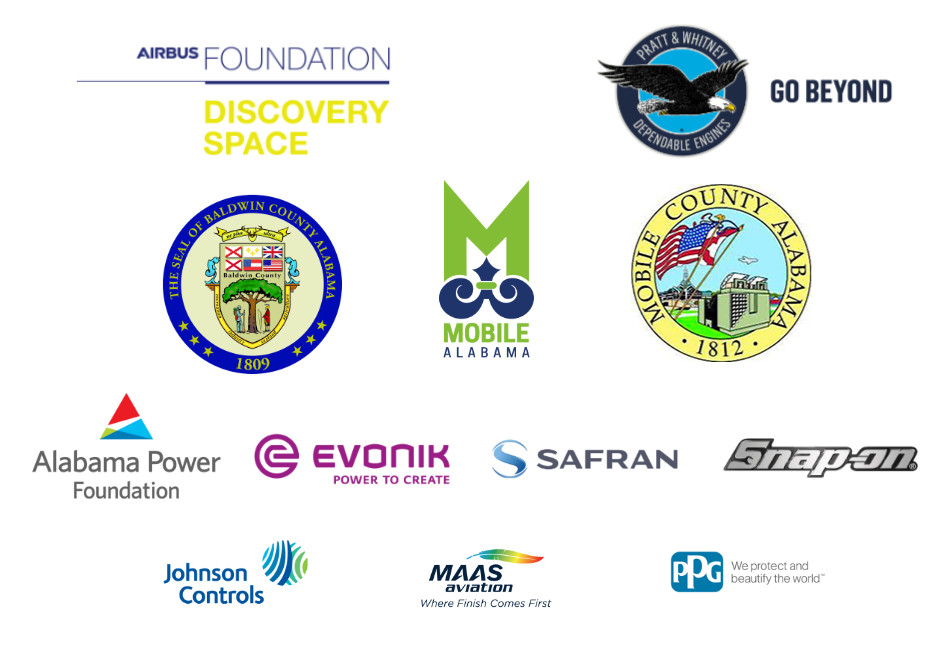 Conde Systems
◈
CorelDRAW
◈
HPM
◈
JL Bedsole Foundation
Mankiewicz Coatings
◈
Mott MacDonald
◈
Reel
◈
Turner Supply
Spray Equipment and Service Center
◈
Daniels Manufacturing Company